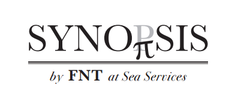 SYNOPSIS is a customizable online platform developed by FNT for its customers to present their assets condition and analytics based on vibration analysis. Customers can obtain Login Credentials to gain access to FNT server and securely view Fleets and Ships analytics, and drills down to a level of a detailed machinery condition and analytics between Fleets and among similar ships within a Fleet.
The scope of SYNOPSIS is customer to be able to:
View the condition of ships machinery
Create new performance indicators
Compare machinery condition among Fleets
Compare the condition of similar machinery among sister ships.
Download ship machinery condition report.
What gets measured, gets managed
Machinery Condition by Fleet