FNT Services
At FNT we exploit and combine the following Predictive Maintenance technology:
Vibration Monitoring – Online and patrol based (VA)
Oil Particle Counting and Cleanness Monitoring (OA)
Thermal Imaging (IR)
Motor Circuit Evaluation (MCE)
Acoustic Emission and Ultrasound (AE)
We provide bespoke services to Maritime, Energy, Manufacturing Production and a wide variety of industry sectors. Services that lie at the core of our business are:
Periodic visits at Plant for Machinery Condition Analysis & Report
Periodic visits onboard ships worldwide, for Machinery Condition Analysis & Report
Pre dry-docking period surveys
Warranty/Guarantee period surveys
Troubleshooting and diagnosis
Machinery start up/acceptance testing
Remote data analysis and condition reporting of data collected by client.
Vibration Analysis training
Vibration data collectors Leasing solutions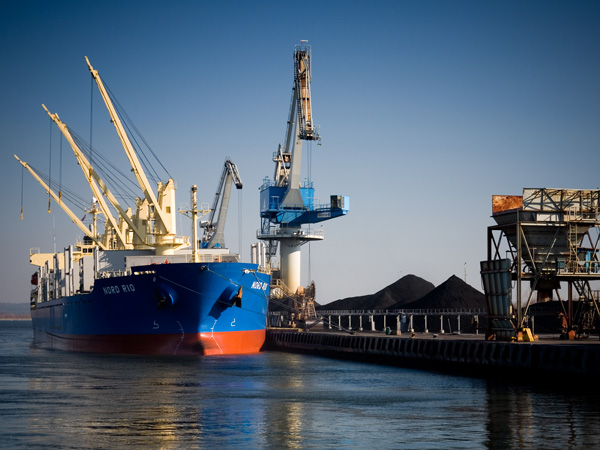 Condition Monitoring
Machinery malfunctions cannot be stopped even when planned maintenance system is implemented immaculately. Furthermore, in case of unexpected failure, collateral damages magnify the consequences in safety, production and reputation.
Condition Monitoring is taken to mean the use of advanced technologies in order to determine equipment condition, and potentially predict failure. It includes, but is not limited to, technologies such as:
Vibration Measurement and Analysis
Infrared Thermography
Oil Analysis and Tribology
Acoustic Emissions & Ultrasonic
Motor Current Evaluation
Condition Monitoring is most frequently used as a Predictive or Condition-Based Maintenance technique. Condition Monitoring is a risk management strategy which actively prevents breakdowns, thus minimizing their consequences and also improves the efficiency of maintenance resources.
FNT at Sea Services Ltd has a vast experience in the application of various condition monitoring technologies. By merging together different technologies and by correlating their analysis results in a unique way we are able to provide the most effective monitoring package for your operations. FNT has introduced the benefits of Condition Monitoring and Predictive Maintenance to Maritime and other industrial sector companies.
End of Warranty period survey
End of warranty inspection from FNT – detect critical component failures and establish warranty claims.
The total cost of operating and maintening machinery is high. Ensuring cost-efficient operation for as long as possible is vital for your company. Any deficiencies that occur within the fixed warranty period must be repaired by the manufacturer. Our end of warranty period survey services help you to reduce costs by detecting failures of critical components as early as possible so you can establish warranty claims.
We can help you:
Ensure that your machinery runs effectively for as long as possible
Identify deficiencies and detect failures of critical components within your warranty period
Establish warranty claims to ensure that the manufacturer carries out any required repairs
Minimize maintenance costs through effective warranty claims
Our end of warranty survey includes:
Documented Report of findings
In depth cause failure analysis and recommendations for remedial actions.
Baseline measurement and data analysis for machinery found in satisfactory condition, for future reference.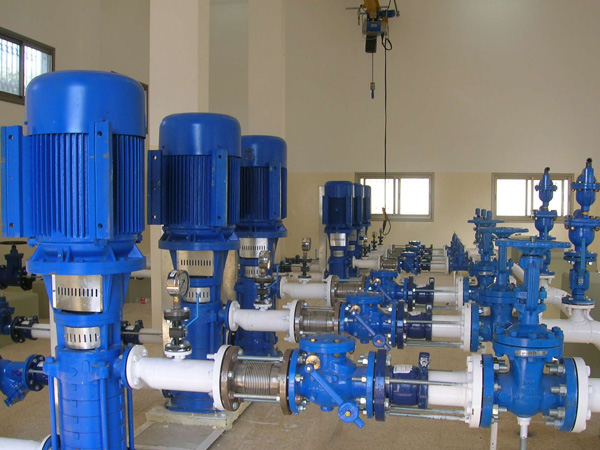 END OF WARRANTY INSPECTION FROM FNT.
Turn challenges into opportunities
To discuss how our end of warranty survey can help you detect critical component failures and establish warranty claims, contact us today.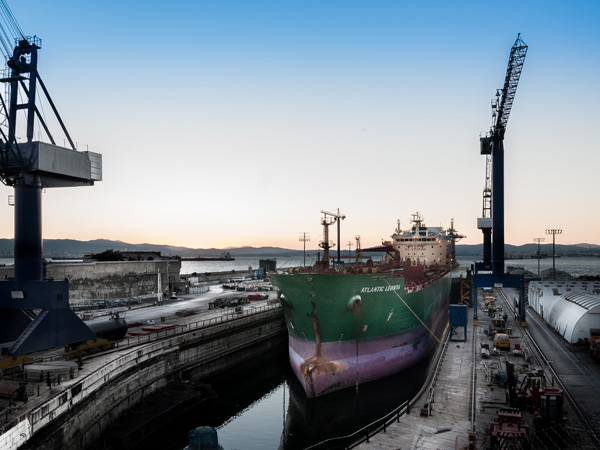 Pre dry-docking surveys
FNT pre dry-docking survey contributes to a reduction in time spent in dry dock.
Pre dry-docking surveys are undertaken up to three months prior to the planned dry docking. FNT engineers visit the vessel, survey the machinery and identify those that run smoothly from those with defect symptoms.
Machinery with defect symptoms are further analyzed in order to identify the root cause and then recommend possible actions. This survey allows considerable reduction in cost by avoiding opening healthy machines which result to increase the cost of dry-dock, increase in time spend in dry-dock and increase the risk of maintenance induced failures. The available resources in this way are concentrated on that machinery that require repair.
To discuss how our pre dry-docking survey can help you to reduce time spent in dry dock, contact us today.
Troubleshooting & diagnosis
Orbital analysis, run-up & coast-down, ODS, short-time fourier and wavelet analysis are used to identify the root cause of persistent failures.
FNT utilizes a variety of testing equipment and techniques to analyze, test and diagnose persisting problematic issues. Vibration Orbital analysis, Run-up and Coast-down measurements and analysis, Operating Deflection Shape analysis with multichannel recorders in order to visualize the motion of extended structures at various frequencies, Short Time Fourier and Wavelet analysis are some of advanced analysis techniques to determine the root cause of a failure.
To discuss how our trouble-shooting & root cause diagnosis survey can help you cope with persistent machinery failures, contact us today.