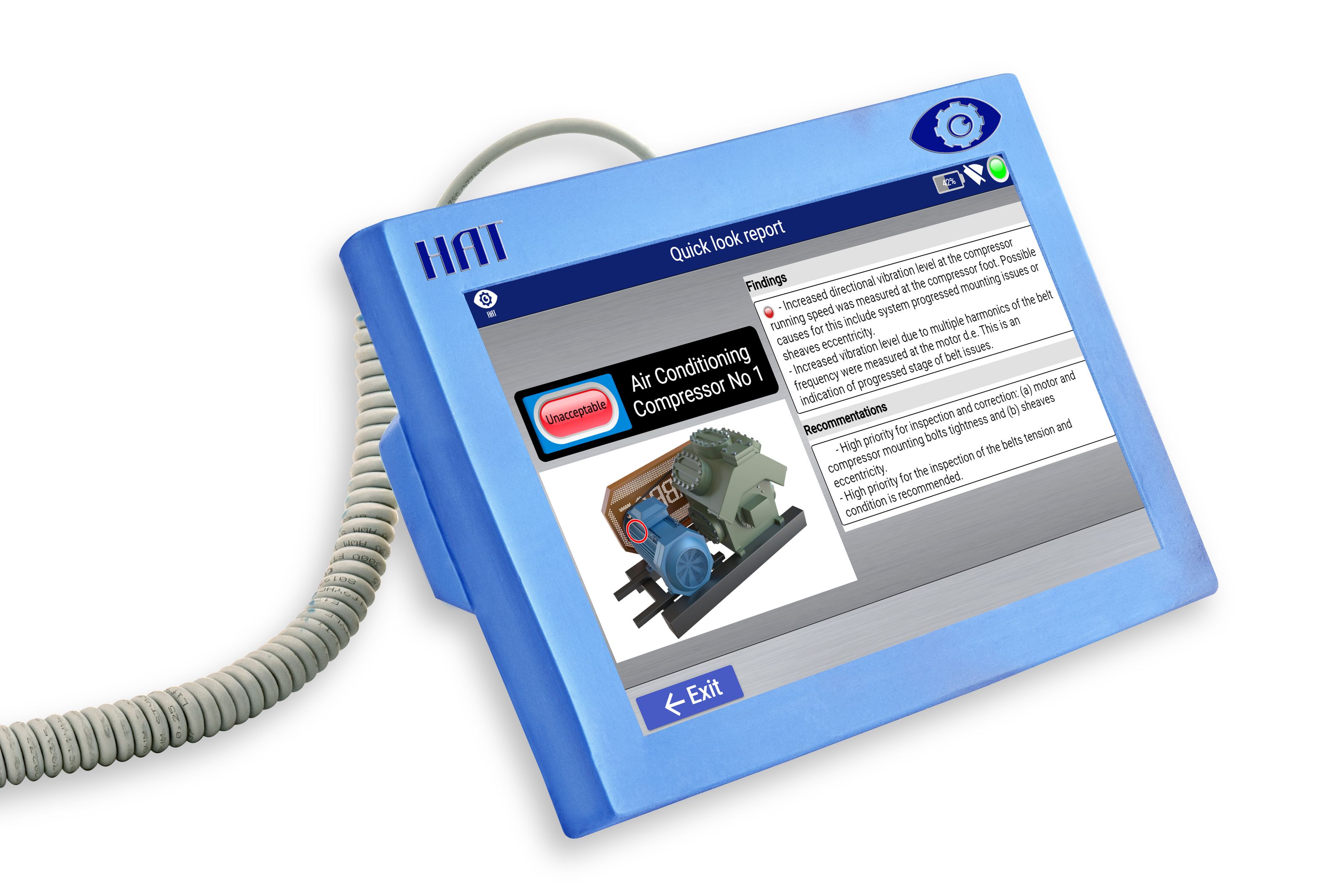 HAT, the Digital Health Monitoring System for ship rotating machinery, designed and developed by FNT at Sea Services research and development team of vibration analysts specialized in DSP and Control Systems, enters testing and demonstration phase onboard several types of vessels.
HAT Roadmap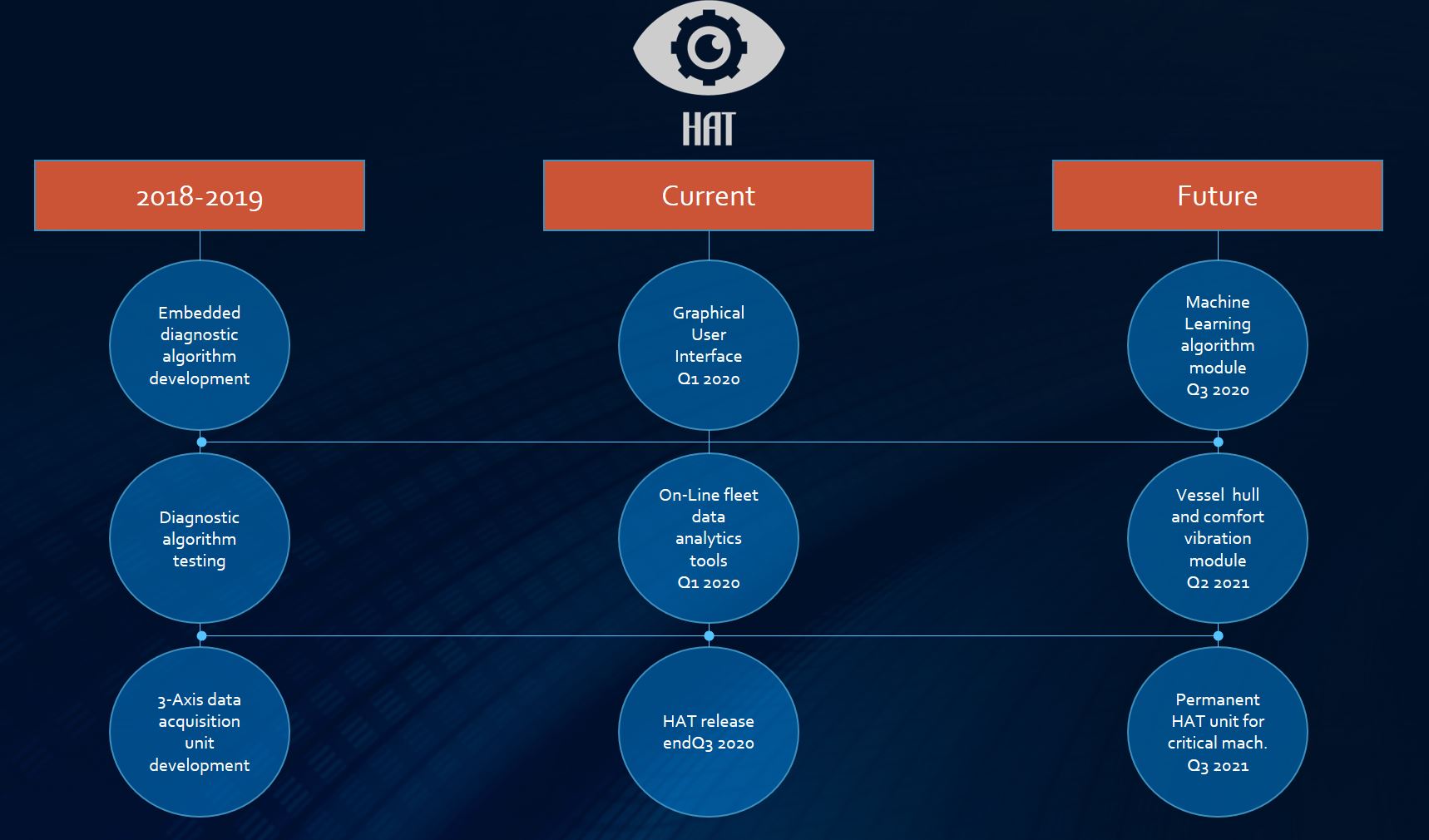 A series of HAT prototypes have been developed by FNT for demonstration, testing and evaluation onboard a variety of vessels of several companies interested to have a hands on experience of an advance portable condition monitoring system.
The scope of HAT is to support the transition of shipping industry to the digital era by diminishing the need of physical surveys and substitute the requirement for vibration analysis by onshore specialists as part of ships machinery condition monitoring program. In addition to this, to share instantly the information of ship machinery condition with fleet managers and superintendents through on-line data analytics platform.

HAT is an advance portable vibration meter, equipped with a 3-axis IEPE accelerometer with an embedded machine diagnostics algorithm. The algorithm is running continuously, analysing vibration readings and instantly provides to user a detailed report of machinery condition, analysis findings and straightforward recommendations for remedial actions, if required. A supervised machinery learning algorithm supports and continuously updates diagnostics algorithm fault indicators values, in order to improve system reliability.
HAT is currently under LR Digital Health Monitoring System approval and is planned to be available in market at the end October 2020.
For more information about HAT, please follow the link:
what is HAT?