Experimenting Machinery Fault Diagnosis
In order to provide an in-depth understanding of machinery several vibration patterns, and also to study the capabilities in fault detection of other existing and new machinery Condition Monitoring techniques such as Shock Pulse Method, Acoustic Emission Analysis, Motor Current Signature Analysis, in an environment of controlled malfunctions, at FNT we create the Machinery Fault Simulator.
Machinery Fault Simulator enables office or class training and research, in machinery fault detection with Non-Destructive-Techniques such as Vibration Analysis under controlled experiments. Single fault or combination of several faults can be simulated in order to study and understand real world vibration signatures, machinery kinetics and dynamics.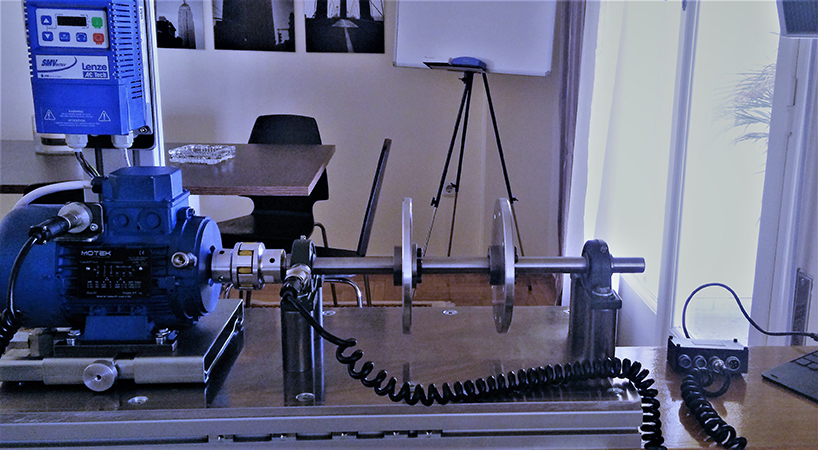 Machinery malfunction scenarios
Unbalancing (one and two plane)

Misalignment

Coupling wear (several types of coupling)

Bearing wear

System Resonance

Foundation issue

Soft Foot (detection and correction training)
Fault Detection techniques
Vibration Analysis (spectrum, demodulation and time waveform for single or combination of several faults)

Run up and Coast down technique for system resonance study

Usage of different sensitivity Vibration Sensors and mounting types

Motor Current Signature Analysis (MCSA) for 3-phase motor

Shock Pulse Method for bearing fault or lubrication issue detection

Acoustic Emission for high or very low speed bearing wear detection